About Songpedia, The Music Wiki!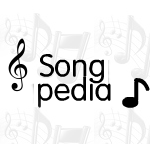 Songpedia was founded by Mvtech in June 19, 2010, a few days before his birthday, in which he named it the "Club Penguin-User Wiki". Due to copyright violations, it was made into a music wiki and renamed "Songpedia". On 2011, Wikia Staff merged Song Wiki and Songpedia, and Song Wiki was redirected to Songpedia. All of Songpedia are ran by kind people like you, and are maintained by the SP-Staff (which you can be too!). The Songpedia music database is mainly managed by the SP-Staff members: Nobody Cares, Redligot2009,, and Jeffwang16, with a SP-Helper, Finchelfanno1.
Ad blocker interference detected!
Wikia is a free-to-use site that makes money from advertising. We have a modified experience for viewers using ad blockers

Wikia is not accessible if you've made further modifications. Remove the custom ad blocker rule(s) and the page will load as expected.